I am, currently, an associate professor in the
Department of Electrical and Computer Engineering
at
Miami University
in Oxford, Ohio, U.S.A.
Follow @PeterAJamieson
My research interests at present are in a number of areas that compliment one another and interested colaborators can take a look at
my current ideas for research and entrepeneurial projects
. The general topics I'm interested in include: Genetic Algorithms, Agent Based Simulation - Acceleration, FPGA CAD and Architecture, Games, and Higher Education.
To see recent topics that I've published, you can take a look at my
publications
. In many of these efforts, I've collaborated with a number of other great colleagues (not comprehensive -
Ahmad Patooghy
,
Abdel-Hameed Badawy
,
Bryan Van Scoy
,
Giancarlo Corti
,
Jose Augusto Nacif
,
Ricardo Ferreira
,
Martin Herbordt
,
Michel Kinsy
,
Lesley Shannon
,
Lindsay Grace
,
Tobias Becker
).
In the academic year 2017/18, I took a research leave at
Boston University
to collaborate with
Martin Herbordt
and
Michel Kinsy
and their respective labs.
In 2008 and 2009, I was a Research Associate at Imperial College working with
Wayne Luk
and
George Constantinides
. I also worked with Nokia on benchmarking FPGAs and reconfigurable architectures targeting the mobile domain. This benchmark suite is called
GroundHog
.
I received my PhD in Electrical and Computer Engineering from the University of Toronto in 2007 under the wing of
Jonathan Rose
. That work focused on improving Heterogeneous FPGAs. I continued a post doctoral position at the University of Toronto to help manage the release of version 5.0 of the Versatile Place and Route (VPR) CAD system -
VPR 5.0
. This work is now part of
VTR
, and this is the work you should consult for the latest academic FPGA software suite. I also received my Master's at the same University researching in cluster computing with
Angelos Bilas
. Finally, my undergraduate was from the University of Ottawa.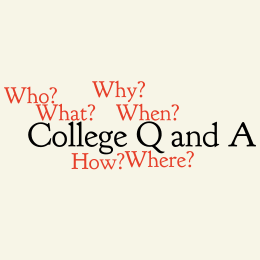 You can take a look at my first book on college education and advice at: College Questions and Answers.
I am the
4,178,713,591st
human on earth and the
78,606,956,287th
person to live as of history beginning (
Link
).